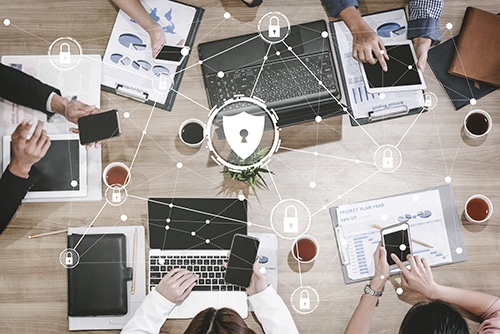 First line of protection between your network and the internet.
Includes: Initial security review, hardware support, security service configuration and labor.
Advance DNS Services: Provides the first line of defense against threats on the internet and protects your business from suspicious web sites. Because Advanced DNS Services are delivered from , it is the easiest way to protect all of your users in minutes.
PDS provides professional anti-malware software licensing for the entire network. Provides a critical additional layer of protection to prevent and remove malicious software infections that are often missed by traditional antivirus solutions. Anti-malware protection is also monitored by PDS to help your business catch threats quickly.