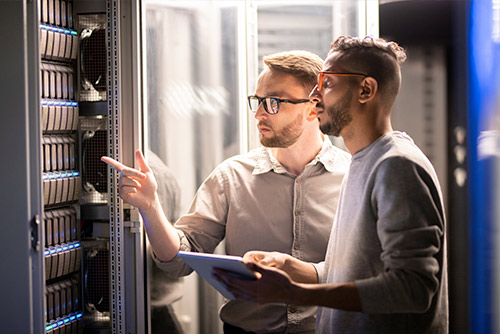 Hardware, software monitoring and health alerting: Detect problems before they cause expensive downtime for your systems — and your business!
Custom event log monitoring: Simple errors that are often overlooked can lead to more serious problems. We monitor network, security, and windows event logs to get a jump on small problems and resolve them before they become big problems.
Backup status monitoring and alerts: Ensures that your backups are successful and happening at their designated times.
Ongoing Preventive Maintenance: Keep servers running at optimal levels regardless of their age or function.
Instant remote support: Get help fast, minimizing on-site service calls!